"Music expresses that which cannot be said and on which it is impossible to be silent."
Victor Hugo, French Poet
---
We opened our doors in 1983 and quickly became known for our innovative way of teaching broad spectrum of programs. Since then, we have established ourselves as a pioneer in the field of classical music education in Southeast Asia. The foundation provides music education from early childhood up to degrees in higher education. 
Today, YMJ oversees not only a first class music conservatory, but also institutions of performing arts, offering music lovers up to hundreds of performances every year.
We believe music is the universal language of the world. And in keeping with our mission of breeding innovative ideas to nurture music education, we have broadened our reach into all genres of music education including Pop, Jazz, Music Production. Beyond that, we also have customised programs for special-needs students, and performance and festival programs throughout the year.
Our current programs offer music education for all ages, at all experience levels, as well as interest levels. While we strive our best to create musicians and artist, we also welcome those who are music lovers.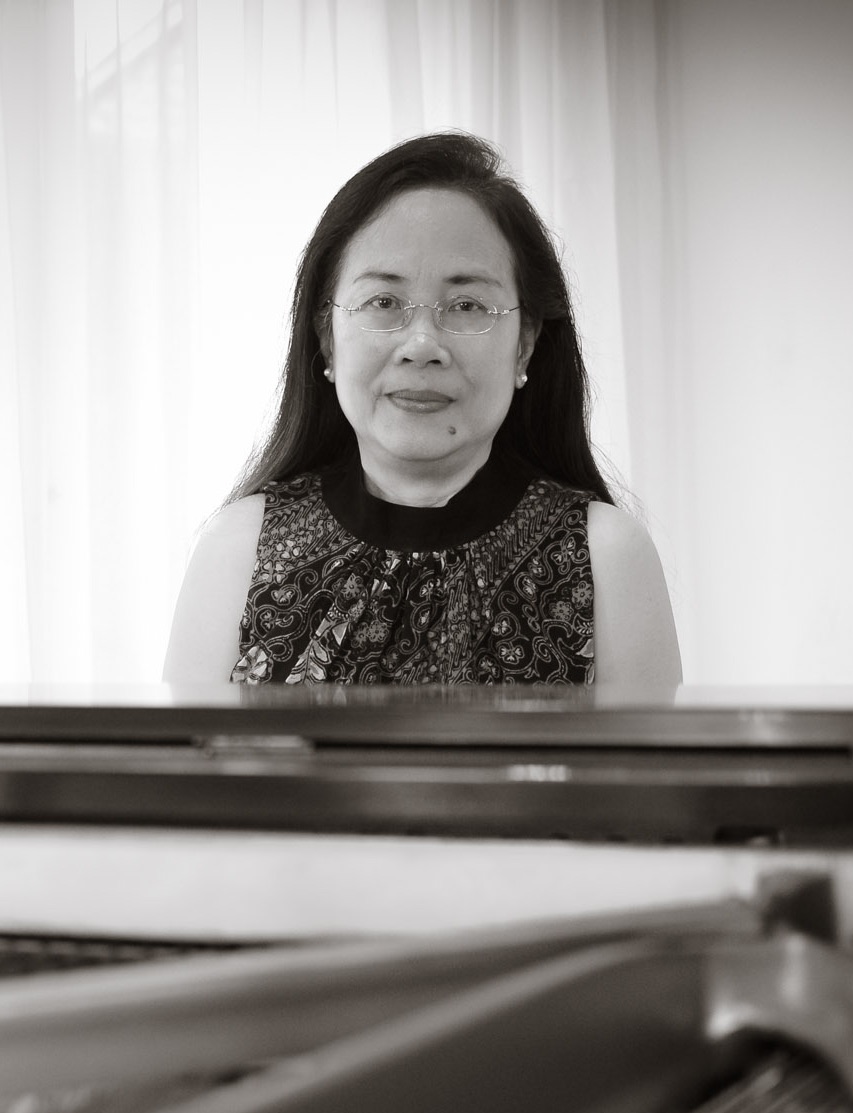 Dr. Kuei Pin Yeo
Founder & Creative Director
Dr. Kuei Pin Yeo, Indonesia's first Doctor of Music in piano performance, is a pianist who has concretized extensively in America as well as in the Far East. She has appeared as recitalist, a soloist with orchestras, as well as a chamber musician in ensemble groups. Her concerts always draw high praises from all over.
The New York Times in the occasion of her Carnegie Recital Hall debut 1978 hailed her as 'both polished technician and responsive musician,' and praised for her 'elegantly detailed… immaculate, musically direct interpretation,' other critics have called her as "fantastic pianist!" for "handled the virtuosi complexity with a magnificent beauty and deep sensitivity.
Dr. Yeo was also a grantee of the John D. Rockefeller 3rd Fund/Asian Cultural Council and Helena Rubinstein Foundation for many years. She has received among others the prestigious Harold Bauer Award, prizes in numerous international piano competitions, one of which enable her to study at the Mozarteum, Salzburg. Dr. Yeo is listed in the International Women Who's Who, Asian Who's Who, Prominent Indonesian Chinese and many others for her distinguished accomplishment,. She also received a Master of Business Administration degree from IEU with "highest distinction."
Dr. Yeo is the founder and director of the Yayasan Musik Jakarta Music School (founded in 1983) and subsequently in 1985 founded a chamber music society — Camerata di Musica Jakarta for enhancing classical music appreciation through presenting performances by professional musicians in Indonesia. Today Yayasan Musik Jakarta Music School has gained recognition as the leader for high standard of quality and excellent in the field of Classical Music Education in Indonesia. In 1993, she initiated the recording of the much-needed pedagogical materials. Today Dr. Yeo is still leading a very busy concert pianist career and teaching, she is often invited to conduct master classes and to give lecture recitals. Dr. Yeo's playing can be heard on CD, Spotify, Youtube, and other medias.
"Our Vision is to continue to enhance quality of human life through music education and performance"
Yayasan Musik Jakarta
---