Get first insights & inspiration for your career in our livestream, joined by teams all around the globe
About this Event
With our online stream you get the opportunity to be inspired and discuss with creatives from all over thew world.
Agenda:
Introduction to United POP Online
Free Workshops in Music & Sound with acclaimed industry professionals
Interactive question/answer session & exchange with creative people
Bachelor of Arts as your ticket to the international media industry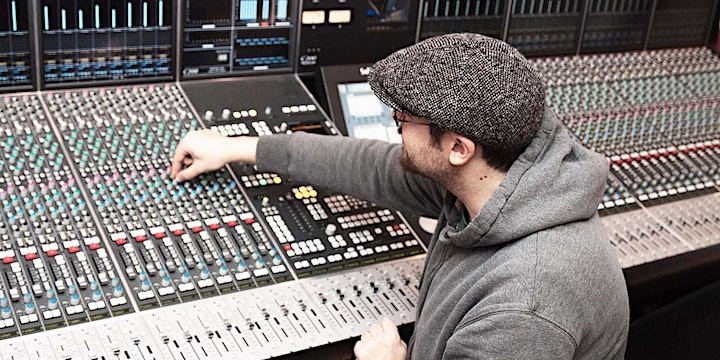 Workshop "Flexible Audio"
with Oliver Dommaschk (Missy Elliott, Elton John, Mary J.Blige, Toni Braxton, Lauryn Hill, Snoop Doggy Dog, Till Brönner, No Angels, Seeed, Subway to Sally)
Learn how to work with samples from old vinyls and adjust them to your production tempo using Logic Pro. Oliver Dommaschk has worked for a lot of well known artists. His production and songwriting reached platinum and gold status for several different records.
Powered by
United POP – academy of music, media & the arts
Bachelor Courses in cooperation with the University of West London
More than 35 Diploma Courses corresponding to professions within the creative industries
Over 50 individual Single Courses which can be combined as well as additional qualifications
Start Your Career:
your entry point into the music and media sector
Professional expertise and trainers with practical experience
Cutting-edge equipment
References and contacts due to project work
Direct practical experience in class
Flexible starting dates several times a year
Graduation with UNITED POP diploma and certificates
On-Campus, Blended Learning & Online Courses
Bachelor Course in cooperation with the University of West London